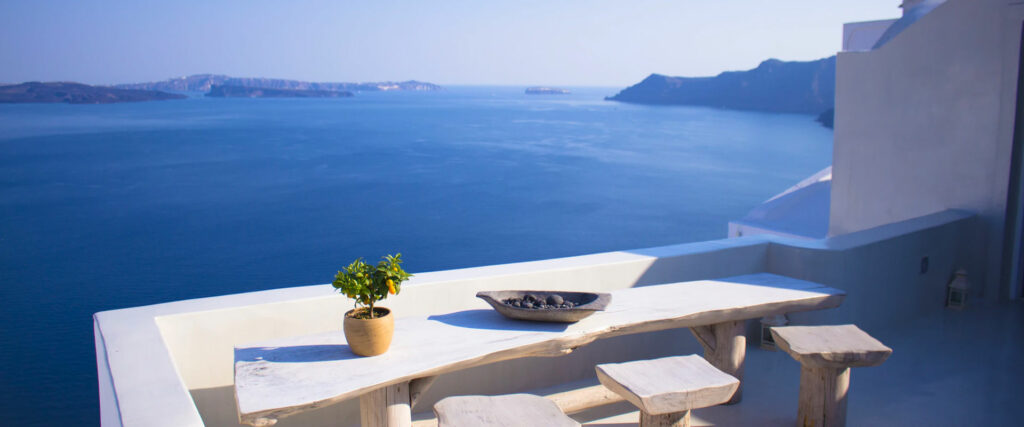 If you've never been to Bali, I'd like to think of only the sandy beach in Bali. But the beach is only a small part of Bali. Known as the Isle of the Gods, Bali has beautiful hills, mountains, coastline, terraced rice paddies, and volcanic hills, making it easy to see why the gods settled in Bali. There are 4 million people living in Bali, all of whom are spiritual and protecting their unique culture. With surfing, a world-class resort frequently posted on Instagram, and a nice hiking trail, Bali satisfies a wide range of travelers. And there is a unique atmosphere that is hard to express in words, and you can feel it when you go there. Few people would object to Bali's nickname of paradise on Earth, saying they have experienced Bali.

Basic Travel Information for Indonesia

Area: 1,904,569 km2 (32.8 times larger than South Korea)

Neighboring countries: Malaysia, Singapore, East Timor, Papua New Guinea, Australia

Common Language: Indonesian

Population: approximately 270.2 million

Per capita income: 4,038 US$

Time zone: UTC+7 (west), +8 (central), +9 (east)

Visa: You can stay without a visa for 30 days when you enter the country for tourism purposes

International phone country number: +62

Emergency number police: 110, first aid: 118,119 Fire: 113

power outlet type: voltage 230 V, frequency 50 Hz, outlet C/F type


Basic Travel Information for Bali
Population: approximately 4.23 million

Time zone: +8

Nearby Airport: Denpasar International Airport (DPS)



Indonesian Holiday

January 1st: New Year

February 12: Lunar New Year's Day

March 11: Muhammad's Ascension Day

March 14: Hindu religion

April 2: Good Friday

May 1: Labor Day

May 12-13: Cuti Bersama

May 13: Ascension Day

14 May: Idul Fitri

26 May: Buddha's Birthday

June 1: National Foundation Day

20 July: Eidal-Adha

August 10: Islamic New Year

August 17: Independence Day

19 October: Muhammad's birthday

24 December: Christmas Eve

December 25: Christmas

*Ramadan: April 13th to May 12th





Calculation of travel expenses to Bali
This cost is calculated by considering what you need to travel to the city cheaply. F, It's calculated to exclude unnecessary expenses such as club entrance, souvenirs, and shopping, so if you plan a more comfortable trip, you should consider additional costs.

Tips for exchanging money for your trip to Bali

The monetary unit in Indonesia is the Indonesian rupiah (IDR). There are many unpopular currency exchanges around Bali's famous tourist attractions. It's better to exchange money at a bank if possible. If you don't have a bank nearby, you have to exchange it at the currency exchange, but only at the currency exchange approved by the bank. Approved currency exchanges are marked with the logo Pedagang Valuta Asing Berizino or PVA Berzin.

If you feel uncomfortable carrying a lot of cash, you can prepare a cash card in Korea and withdraw it from ATM there. Depending on your card, you may not be able to withdraw from some ATMs, so it is recommended that you also have an additional cash card available. You can choose "with or without conversion" when withdrawing local currency from ATM. You must always select "without conversion". If "with conversion" is selected, very poor exchange rates may apply.

Bali Weather, Good Time to Travel
Bali, like the region of Indonesia, has dry and rainy seasons, and the dry season is usually from April to October, and the rainy season starts around November and lasts until March. Because temperatures remain constant throughout the year, the best time to visit Bali is from April to October, the dry season.

The best months are July and August, but this is the peak season. The best time to visit Bali is May, June, and September, when the peak season is avoided, which is not very crowded, has good sea conditions, and accommodation and airfare are not very expensive.


transportation costs in Bali
Move at the airport
Most visitors to Bali arrive via Nguai International Airport just south of Denpasar, south of Bali. If you're staying south of Bali, it's best to use a private pickup service or take a taxi to the hotel.

Private Pickup Service: The best and most convenient option is for the driver to wait at the Arrivals hall and take you directly to the hotel. Reservations can be made at a hotel or online.

Taxi use: You can take a taxi from the airport to the hotel, but it may be more expensive than a private pickup service. Reservations can be made at the official taxi counter inside the airport terminal and are priced according to the hotel.

Movement in Bali
You need transportation to get out of Bali and head for other attractions, and it's the most convenient place to use if you contact the hotel. When renting a car, consider Bali's rough roads and traffic laws. If you travel alone, you can travel cheaply by using the Perama bus. A taxi is recommended for Bluebird, and Grab taxis are available for about half the price of regular taxis, and you can also request a taxi rental at the hotel.

It is not easy to travel all over Bali because it is a big island. Bali has no public transportation system other than a network of vans called bemo. Bemo minivan is not the most convenient way, but it is the cheapest way.

A better alternative is an air-conditioned minibus network that runs the route with the new Kurakura shuttle bus system. You can receive passes for one or three days, and you can travel unlimitedly for the duration of the pass.

You can use taxis, grab, and Gojek, or rent and move motorcycles/scooters.

The most convenient way to travel around Bali is to use a private car tour service to book drivers and cars. If you have many people, this is the most convenient and free way to navigate Bali.